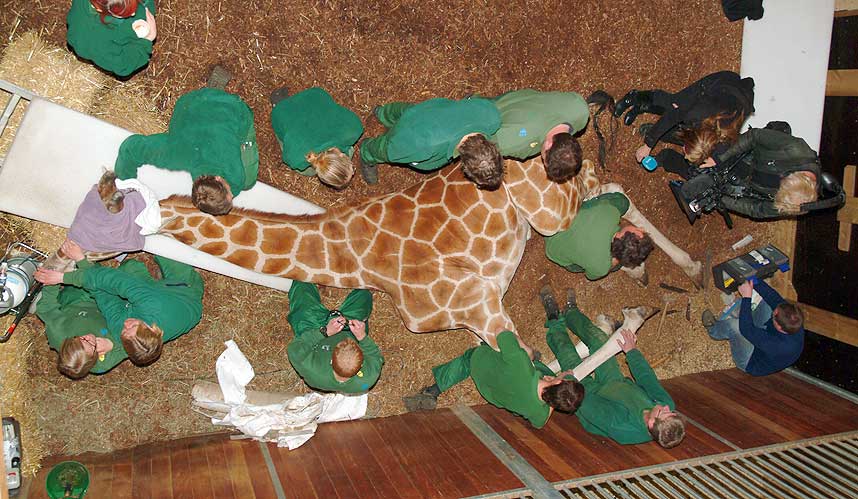 Giraffen Georg er død! Les mer hos Dagbladet.
The Giraffe George (m.) is dead! He was a great attraction in Norway's biggest zoo and lived there for 8 years. He was born in a Danish zoo and came to Norway as a child. He leaves his spouse Malin behind.
Le Giraffe Georg (m.) est mort! Quelle malheur pour la Norvège et tous ceux qui aiment les giraffes. Il est né au Danemark, venu en Norvège il y 8 ans. Il laisse derrière une femme ( ou je ne sais pas comment on appelle les femelles...) Malin, qui sera toute seule au zoo.